Bruckner
Bruckner: Symphony No. 4 & Wagner: Lohengrin Prelude to Act 1
Gewandhausorchester,
Andris Nelsons
Deutsche Grammophon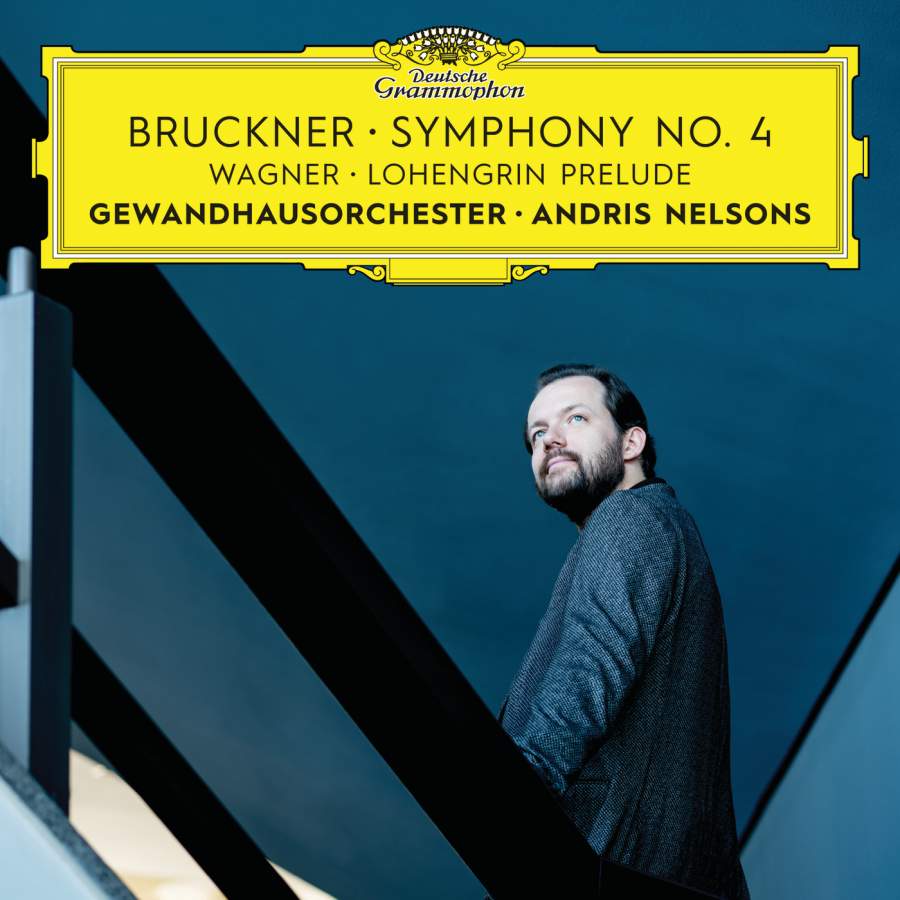 Title
Bruckner: Symphony No. 4 & Wagner: Lohengrin Prelude to Act 1
Artists
Gewandhausorchester,
Andris Nelsons
Repetoire
Bruckner
Bruckner: Symphony No. 4 & Wagner: Lohengrin Prelude to Act 1



Label
Deutsche Grammophon
Year
2018
Catalog number
Catalogue No: 4797577
Producer / Balance Engineer
Everett Porter
Recording Engineer
Lauran Jurrius
Editor
Everett Porter
Nominations
Presto Recording of the Week
20th April 2018

Orchestral Choice
BBC Music Magazine
July 2018
Orchestral Choice


Additional info
2018 will be branded as "Gewandhausjahr": Gewandhausorchester celebrates its 275th birthday and the inauguration of Andris Nelsons as new Gewandhauskapellmeister.
39 year-old conductor Andris Nelsons takes on the prestigious position as the 21st Gewandhauskapellmeister, kicking-off this new era with concerts during the Festival in Leipzig from 19 February to 11 March 2018.
On this occasion Deutsche Grammophon will release the next two Bruckner Symphonies with Andris and his new orchestra. Andris has already successfully embarked on a journey exploring the sound world of Anton Bruckner's iconic symphony cycle with the already much acclaimed recording of Symphony No. 3 – released in May 2017.
Bruckner's Fourth Symphony is known as his "Romantic" Symphony. Bruckner himself chose this term after starting work on it in January 1874. "The music gives us an insight into Bruckner's psyche and allows us to sense what he was feeling and thinking at the time of the work's composition," says Nelsons, and there is no denying that the symphony's musical language is unusually personal and intimate."
Andris Nelsons brings youthful energy, fluidity and rhythmic impulse, while still leaving room for Bruckner's music's monumental sound blocks that gives these works a completely new flavour.
By including selected instrumental works by Wagner in the Bruckner Symphony Cycle, his idea is to demonstrate the influences but more importantly their differences, for clearly the two men could not have been more disparate in character.
This second ambitious long-term recording project is consciously combined with the production of DG's first complete Shostakovich cycle that Andris Nelsons is recording with the Boston Symphony Orchestra which has already been awarded with two Grammys as well as various other awards.