Anton Bruckner
Bruckner Symphony No. 3
Gewandhausorchester Leipzig
Andris Nelsons, Conductor
Deutsche Grammophon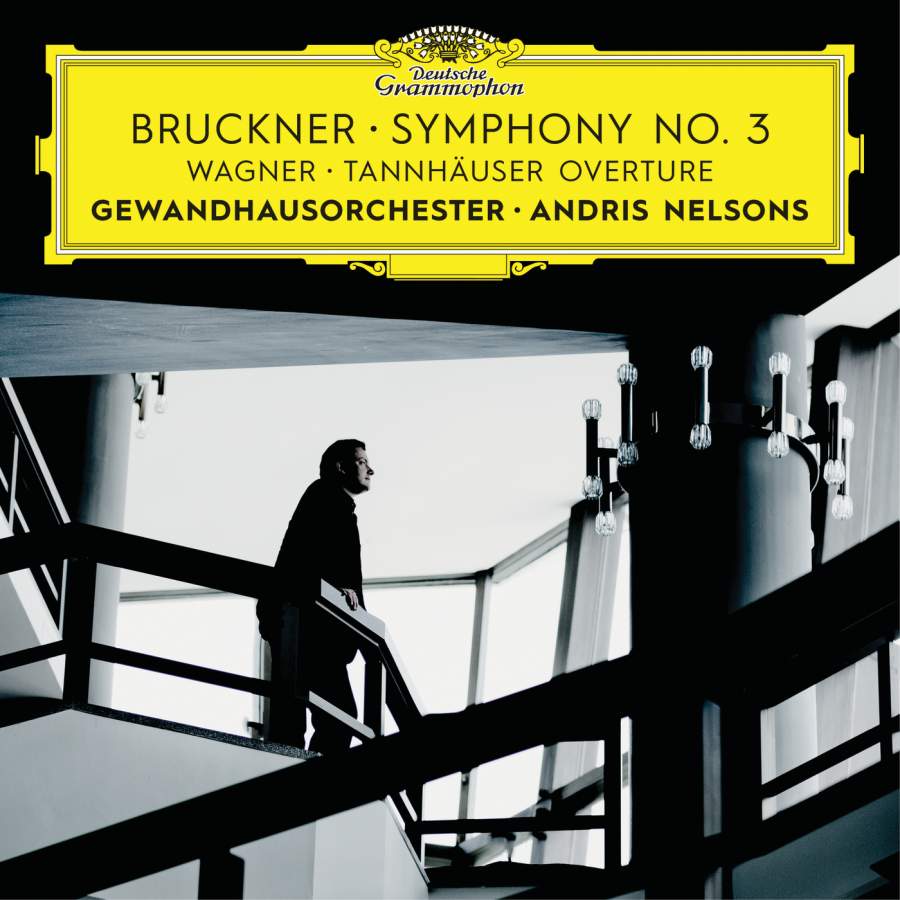 Title
Bruckner Symphony No. 3
Artists
Gewandhausorchester Leipzig
Andris Nelsons, Conductor
Repetoire
Anton Bruckner
Symphony No. 3 in D minor



Label
Deutsche Grammophon
Year
2017
Catalog number
00289 479 7208
Producer / Balance Engineer
Everett Porter
Recording Engineer
Lauran Jurrius
Nominations
Presto Recording of the Week
5th May 2017

Winner - Orchestra of the Year
Opus Klassik Awards
2018
Winner - Orchestra of the Year


Presto Recordings of the Year
Finalist 2017


Additional info
Andris Nelsons is Music Director of the Boston Symphony Orchestra and is the designated Gewandhauskapellmeister of the Gewandhausorchester Leipzig, with the appointment commencing in the 2017/18 season. With these positions, and in leading a pioneering alliance between these two esteemed institutions, two times Grammy Award winning Nelsons is firmly underlined as one of the most renowned and innovative conductors on the international scene today.
Since 2016 Andris Nelsons is a Deutsche Grammophon exclusive artist. Now, with his new orchestra, Nelsons is embarking on a long-term journey exploring the sound world of Anton Bruckner's iconic symphonies.
This new and ambitious long-term recording project is consciously combined with the production of DG's first complete Shostakovich cycle that Andris Nelsons is recording with Boston Symphony and that has already been awarded with two consecutive Grammy Awards plus various other awards.